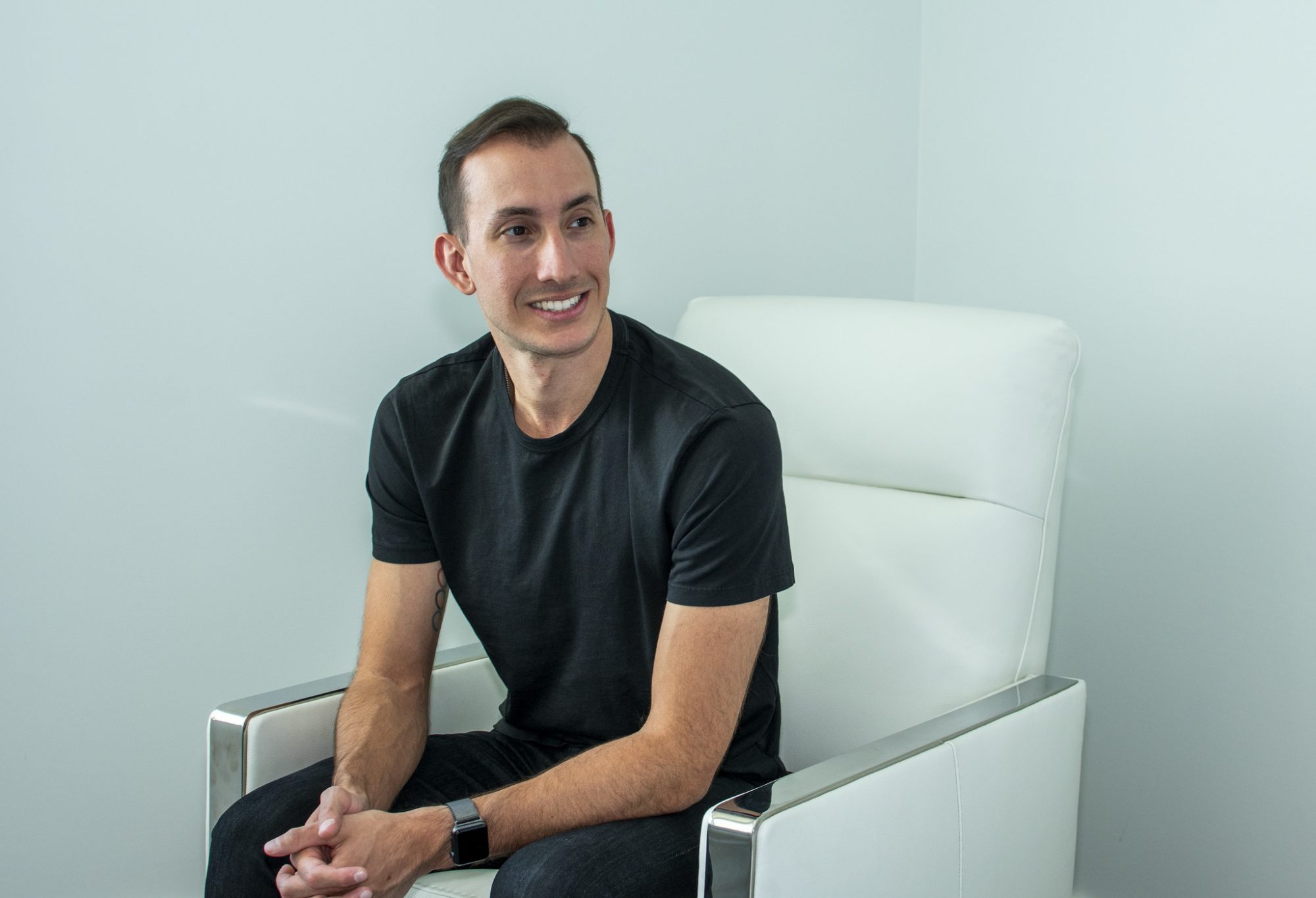 Enter the mind of the rising star NOMADsignal
NOMADsignal dropped by before the end of 2021 to talk about their last outing on Coldharbour Black and what's to come in the New Year.
---
The sound of trance, techno and progressive continues to be a driving force in the dance music scene and has spawned a plethora of new talent for fans to feast on. One of these artists is NOMADsignal. This Miami-based DJ and producer has claimed growing territory in trance and euphoric techno since he first appeared on the scene with releases on Port-Cold and Port-Froid Noir.
In 2020, NOMADsignal left a lasting impression with releases like the RBMK PE, Rontgen / Radiotracer / Absorber, and "Thorium-238" under his Isotapes alias, while remixing Markus Schulz and Adina Butar "In search of the sunrise. "Last year he continued to develop his discography, releasing a progressive blend of 'Thorium-238' and "Bewitched"on Coldharbour, with"Exclusion Zoned"On Coldharbour Black.
To close the year properly, he dropped another stun, "Make me crazy», Also on Coldharbour Black. According to NOMADsignal, this one is all about "Sensual seduction, subtle indulgence and allowing things to exist without judgment, if only for a few brief moments" – and he successfully delivers it in just over three minutes.
After the release of his latest track, we caught up with NOMADsignal to learn more about his production process, how he approaches the mixes and mashups he creates, and what he has plans for 2022. So listen to "Make Me Crazy" on Spotify or your favorite platform, and read on for the conversation with this rising Miami-based artist to get a feel for his mind!
Stream NOMADsignal – Make Me Crazy on Spotify:
---
Hi Nicholas, thank you for taking the time to chat with us today, and I hope you have had a good holiday season so far. You entered the scene just a few years ago and have since started to gain momentum with releases on Coldharbour and Coldharbour Black like "Thorium-238" and "RBMK". How has it been to gain support from this imprint and her darker sister as well?
Working with Coldharbour is and has been fantastic. They have been very supportive of me and I wouldn't be where I am today without them. The main imprint was a home for my side trancier aka 'Isotapes', which were specially designed for the In search of the sunrise compilations (16 & 17), while Coldharbour Black has been home to most of my releases. The two separate labels make it easier for listeners to anticipate which songs I'm releasing.
The most recent song to honor our speakers is "Make Me Crazy", which also marked your final 2021 release. Can you walk us through the production process on this one? How do you get into a darker techno state of mind?
The funny thing is, I was working on another song, trying to add more percussive elements. I dropped that hypnotic drum sample you hear throughout "Make Me Crazy", but it didn't quite work. Suddenly, however, I had the idea of ​​generating a brand new song from this sample, and that's when I saved it as a new project, which became "Make Me Crazy ".
When I write euphoric techno like "Make Me Crazy" I look for an intense emotional response or deep expression in the melodic aspects of the record. The main dance sections should be groovy; they need to get your body moving and inspire passion. I think the interplay between the kick drum and sub bass provides the foundation for creating that kind of sexy groove that ultimately becomes a pretty sultry experience.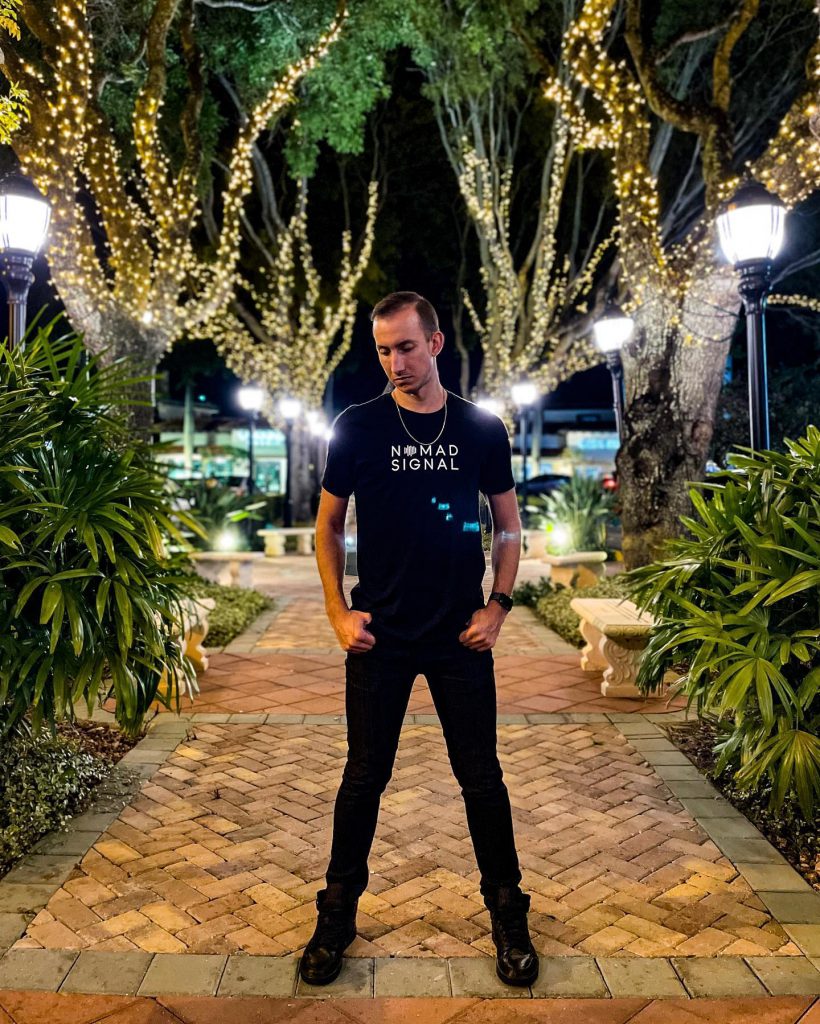 While trance and techno share common roots, your ability to create in both worlds is impressive. What were the first influences that specifically attracted you to these two styles?
Thank you. One of the first artists I ever heard was Robert Miles, "Children". I was quite young, in 3rd grade. I think it was my first exposure to Trance. I had a math teacher playing there. Eventually I found the Anjunabeats and Above & Beyond imprint. Soon after, it was Tiesto, Markus Schulz and deadmau5, through the 2008-2012 EDM era. It was only more recently that I started to take inspiration from Techno. I like UMEK, Space 92, and Jay Lumen, among others, in more recent terms.
Your EOYC mix had a number of fantastic tracks, but one of the things that stood out to me was the mashups you layered on it. Do these pairs come to you just when you're having fun on the turntables? What is your overall approach to mixing?
Thank you. Some of my mashups actually came spontaneously while mixing at home; however, I also prepare them in the studio, working on Ableton, where I can do deeper and better quality edits. When it comes to mixing, I prefer to mix harmonically – it comes out best when you know how to mix two songs that are both in the same key or whose next song matches harmonically. You can influence the energy levels of the dance floor simply by changing the tone of your mix!
It is essential to give rhythm to the mix and to be aware of the listener's fatigue. You want to start a mix and build it up as you go, creating a gradual dramatic effect, not knocking everyone out of the water in the first quarter of the set to tire them out and want the show to be over already. I learned this the hard way.
The past few years have been tough for everyone in the dance music scene, with many shows only starting to limp only recently after being put on hiatus. How does it feel to get back on track now that we're back in action?
It's wonderful that events are picking up again and that I have been able to travel. Traveling to New York, Houston or even playing Miami again has been a wonderful feeling and I can't wait to travel more in 2022, starting with the Orlando Groove Cruise in January. However, the pandemic allowed me to plan for the future, to further define my sound and to work on a lot of new music.
Miami is a true dance music destination with impressive nightclubs and festivals, and of course, Miami Music Week itself. Can you share what it was like to grow up in a city that has been so important to the culture of dance music?
Ironically, I was born and raised in Miami until I was about 15, then moved slightly north to Parkland, Florida, before I left for college, etc. So now that I'm back, over the last few years, I'm really experiencing the dance music scene here for the first time. I think the scene is still young in Miami, and there are a lot of opportunities for me to contribute to a worldwide reputation for its dance culture.
Based on that, where would you take us in the evening (dinner, drinks and disco of course) when we come to visit?
I love sushi, and one of the best places I've been to is Uchi, in Wynwood. There are a lot of microbreweries in Wynwood, and there is also a lot of unique culture and art there. We could go to Club Space for Techno, but I have to admit I like the more posh club LIV, although I haven't been in a while.
Finally, what are the goals you hope to achieve in 2022?
In addition to writing more euphoric techno, I would like to further define my presence in the dance music industry with musical tours and releases on Coldharbour Recordings, collaborate with more artists and expand my fan base.
---
Follow NOMADSignal on social networks:
Website | Facebook | Twitter | Instagram | SoundCloud | Tic